Tangerine Dream - Itinerary: The Concert Memorabilia 1970-2014 by American author Brad Duke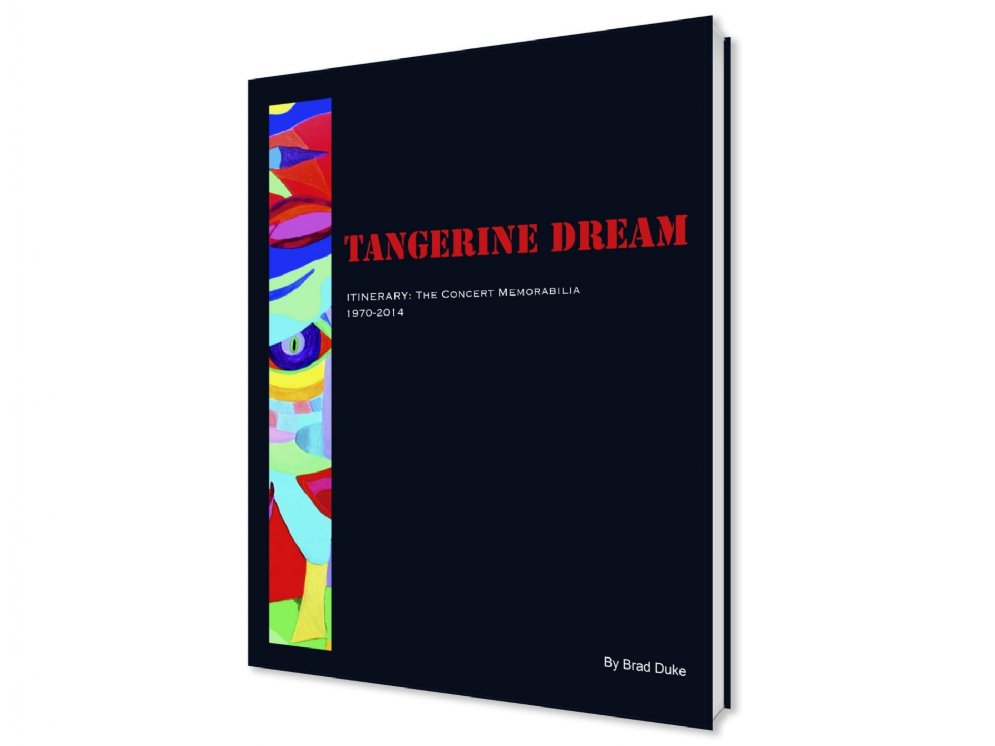 This complex work is a painstakingly detailed and incredibly massive exhibit of Tangerine Dream's paper past.
Presented in a 10x12" (ca. 25x30 cm) coffee-table book format - specifically designed to sit beside Edgar's Force Majeure autobiography perfectly, "Itinerary" has a scope of about 452 pages, and contains over 1,100 images of TD's posters, flyers, tickets, passes, programs, invitations, contracts, stage plots, spreadsheets, memos, itineraries, telexes, receipts, press releases, etc. - all of which has been described by one of the world's leading collectors of music memorabilia to be "the most astonishing collection of memorabilia by one band" he's ever seen!
Links